Details

Created on Monday, 17 December 2018 09:22
Last Updated on Monday, 17 December 2018 09:24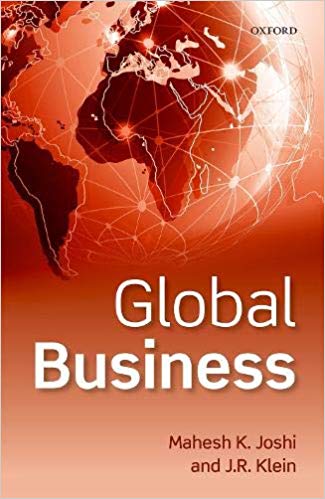 Global Business with Mahesh K. Joshi and J.R Klein provides insights and observations from academics, practitioners and practical thinkers from around the world. The book demystifies the economic, social, and cultural impact of globalization and how it affects everyone and what is happening in the world. 
The book illustrates our interconnected global state and provide realistic examination of the topic and invites dialogue on where the world is currently going towards.